A brief video from the TIME Magazine highlights the absence of intent in misinformation as opposed to disinformation.
About TIME: "A 24/7 news publication with nearly a century of experience, TIME's coverage shapes how we understand our world." (from their YouTbe Channel About Section: https://www.youtube.com/user/TimeMagazine/about )
See also the direct announcement with its details and a built- in 6-minute video which shows "experts around information, the environment, technology, medicine, activism, and journalism" explaining why the issues of misinformation are so much atop of their and our mind this year.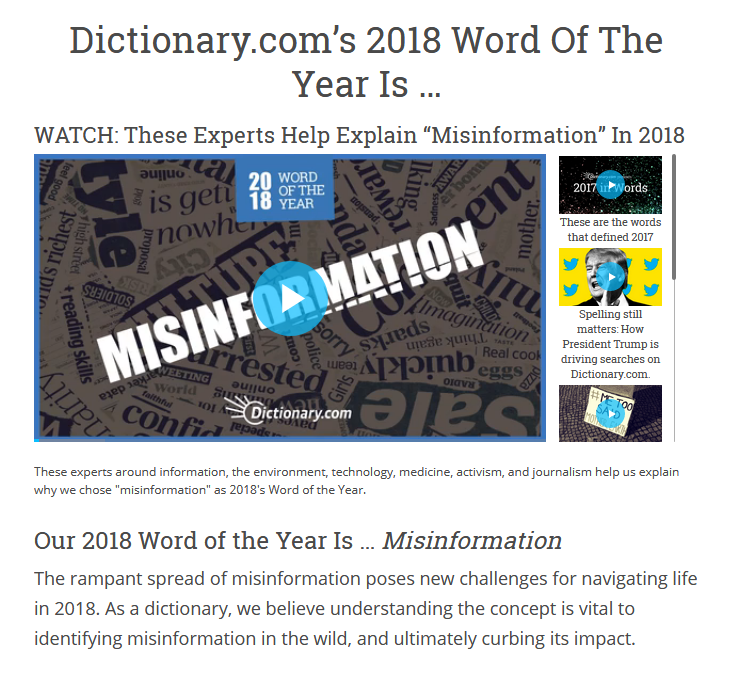 Learn more about misinformation and viral deception in an upcoming graduate course in January 2019.