In early September 2018 Dr. Rubin was interviewed by
Niels Waarlo
, Techjournalist De Volkskrant. Rubin and Waarlo exchanged several e-mails and on September 14, 2018 Waarlo published an article in the Dutch newspaper,
De Volkskrant,
a daily morning newspaper with a circulation of about 250,000. The piece is about the difficulties with creating online detectors for fake news: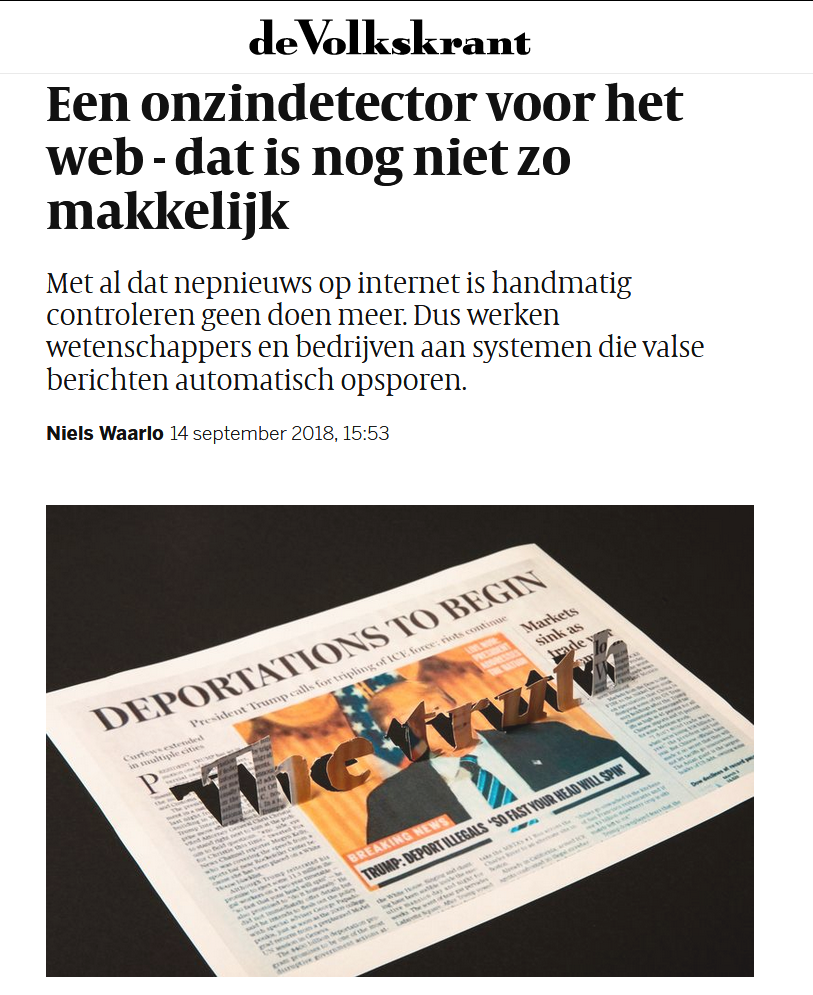 Een onzindetector voor het web – dat is nog niet zo makkelijk:
https://www.volkskrant.nl/ts-be927d1d
I don't speak Dutch so I used the Google machine translation to get the gist of this article that mentioned our research. So can you! Especially, if you are interested in international reporting on Canadian research or simply a brief overview of fake news technology, from the Dutch reporter's perspective.
Thank you, Niels, for reaching out to us!