Some light digital work is awaiting you… We are still looking for a few more participants to try out our newly developed AI tool, the News Verification Browser. The NV Browser flags clickbait, falsehoods and satirical fakes in online news. For example, see the BBC's online front page for Thursday, 11th of July, 2019, and how the tool assigns colours to the degree of "clickbaitiness:"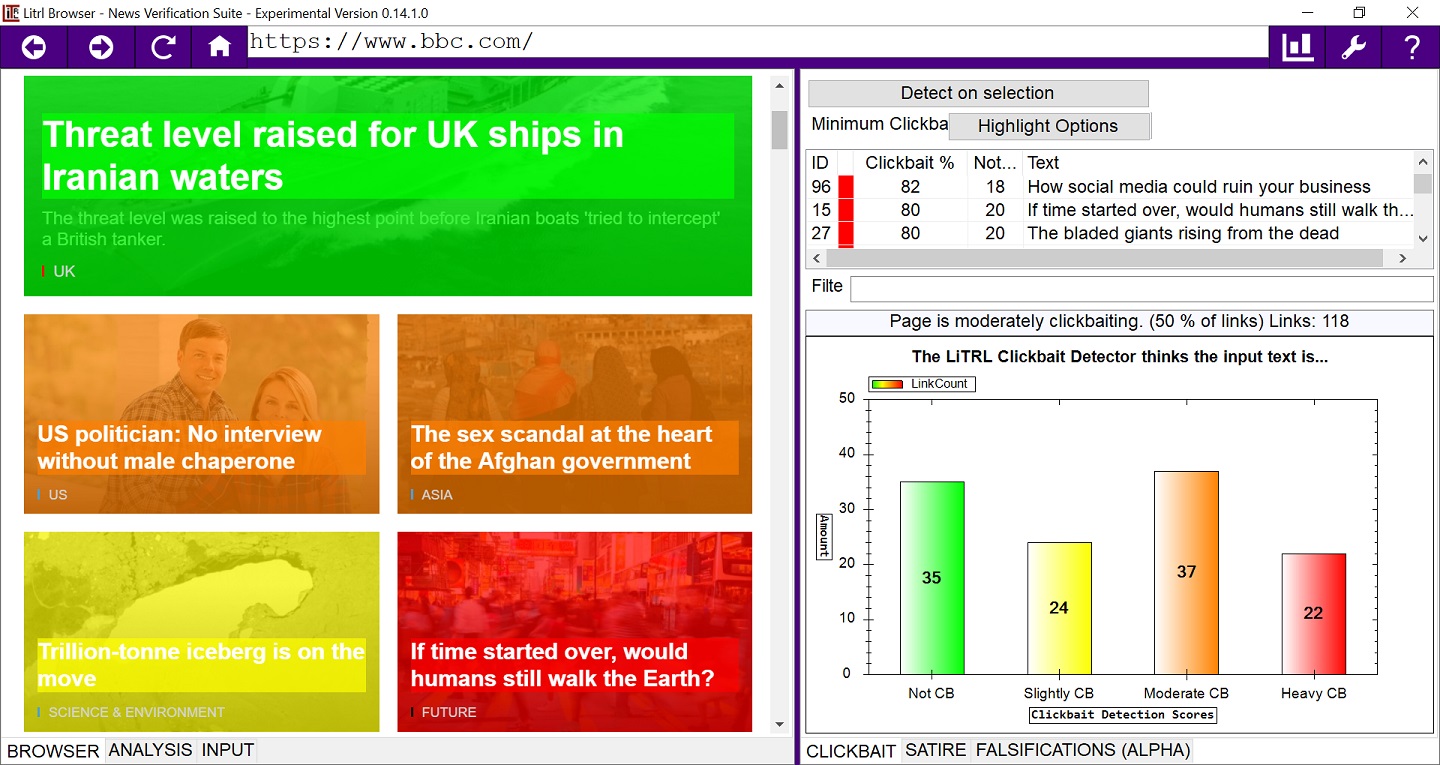 Come work with Sarah (scornwel@uwo.ca), a Research Assistants at the Lab who is leading this Usability Study. She'll help you set up the NV Browser on your laptop.
Take it home with you and do a few simple tasks with it.
Tell us how it went, what you liked, and what you didn't.
Get some cash ($5).
See how a study is run.
Help us improve the tool.
Be part of research at Western!
Also, please see the leaflet below for study participant inclusion criteria.