On Saturday, September 14, 2019 FIMS at Western participated first time in the "Doors Open London" event. Many thanks to the community members who came out and had a chat with us! The Dean's Office count tells us we had over 150 people that stopped by that afternoon. Very exciting!
I'd also like to personally thank Sarah Cornwell and Tolu Asubiaro, LIS Doctoral Students, for taking their time to come be part of the LiT.RL team of researchers who talked to the visitors. What a nice way to contribute to the London community!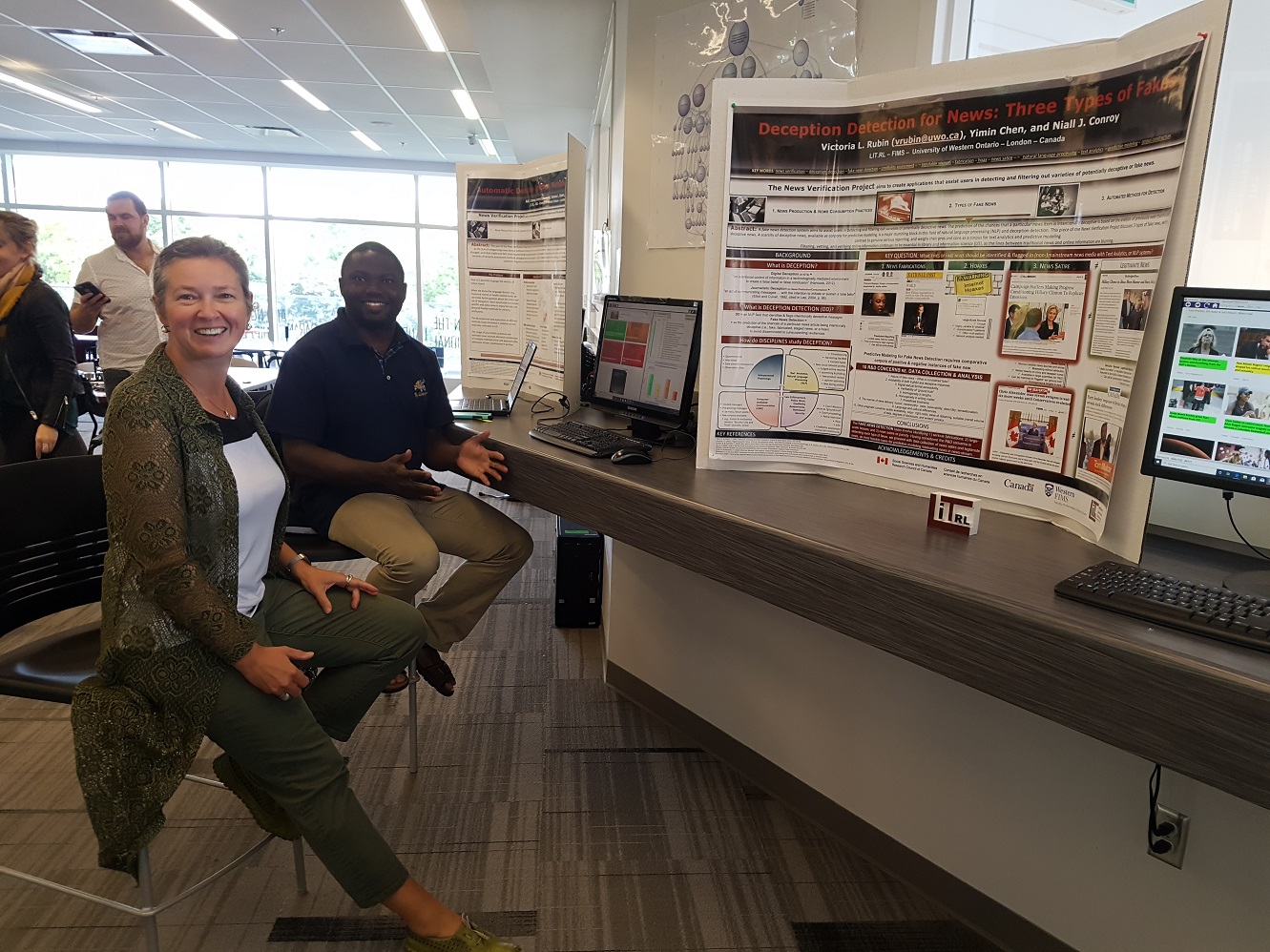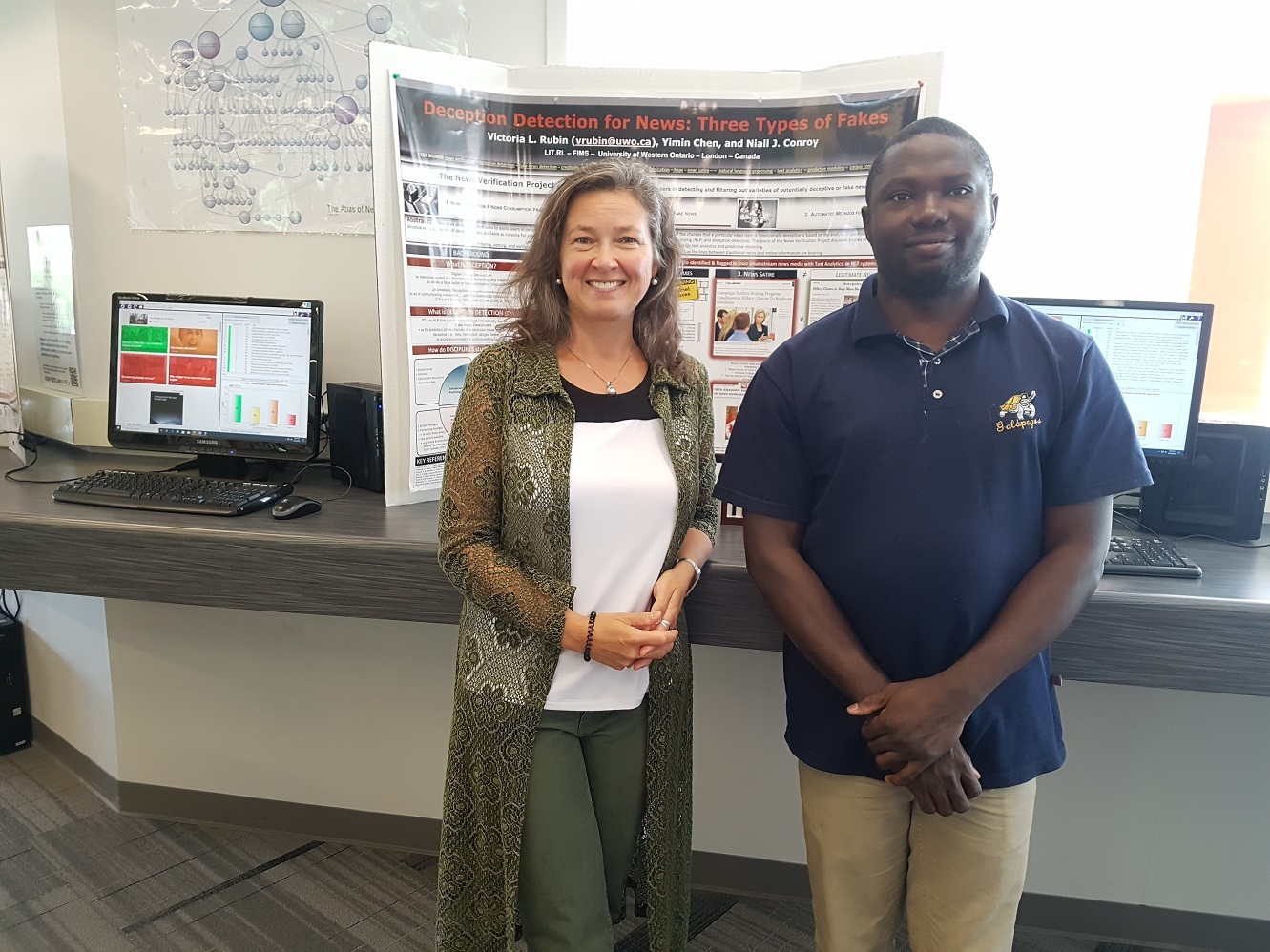 A couple of picture in this blog post show glimpses of the 5-poster exhibit about our News Verification Browser and the associated research on "fakes" in the news. The 2 computers were running live demos. We took these snapshots late in the afternoon once it was time to pack up and many people have already left.
Overall, the event was quite a success and thanks again to everyone who visited! Here are more details on this past event and also further information on where to see a recorded demo of the NV Browser.