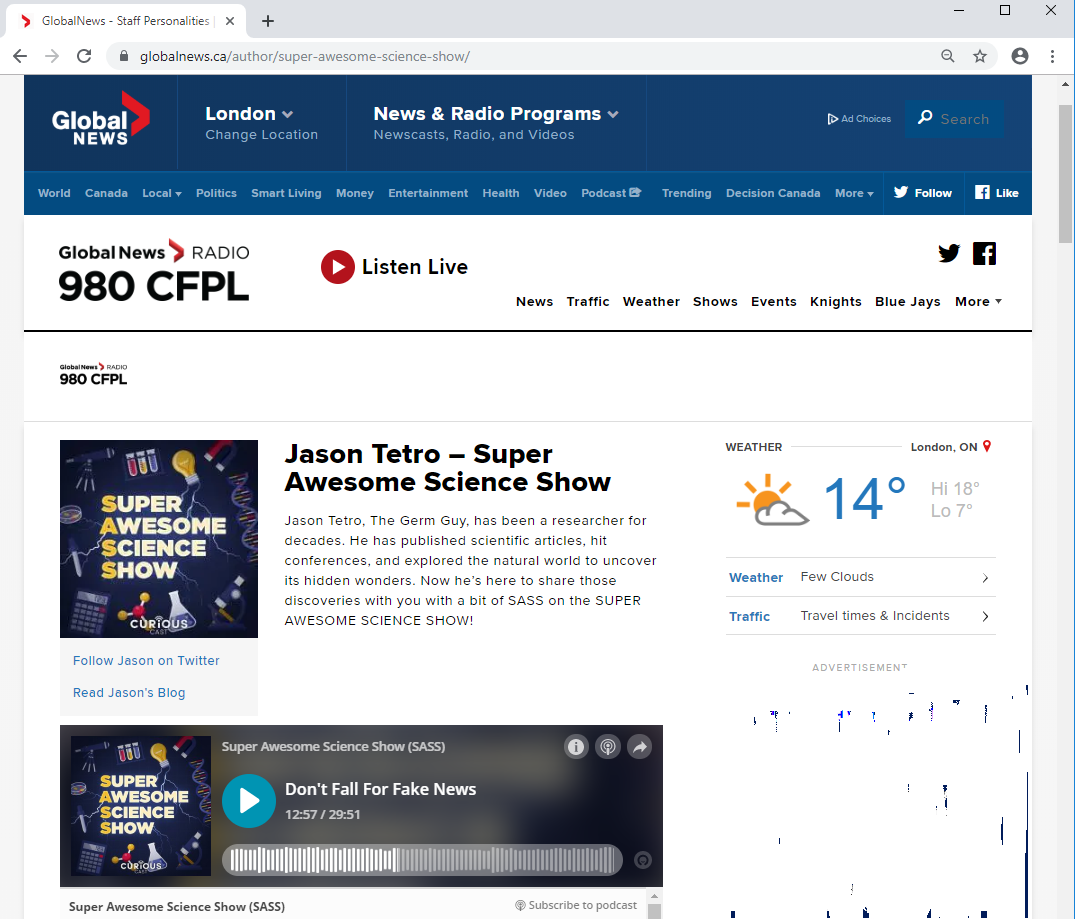 A timely interview about how to spot "fakes" in the news automatically. The podcast is hosted by the Global News. The host, Jason Tetro, a Visiting Scientist at the University of Guelph was a great fun to talk to! Thank you, Jason, for the invitation.
Listen to the 30-minute podcast
via https://globalnews.ca/author/super-awesome-science-show/
Further details about our open source software, the News Verification Browser, can be found on the Project's page of this lab. It also has a three-minute video demo of the Clickbait Detector (part of the NV Browser), narrated by one of our researchers, Yimin Chen.