Visit our Digital Wall of Iconographics: "Strategies for Prevention, Deterrence, or Detection of Mis-/Disinformation"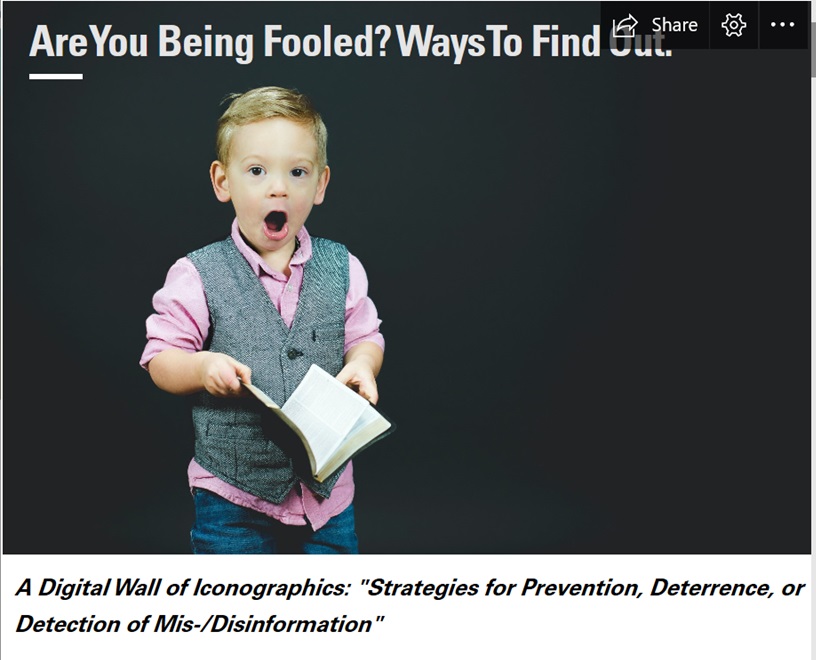 In Winter 2020 academic term, graduate students in the "Misinformation and Viral Deception" course at FIMS, Western University conducted Case Studies about events that involved elements of deception. Generalizing from particular Case Study circumstances to broader types of information manipulation (online or offline), the students produced a set of instructional "Strategies to Avoid Being Fooled" in iconographic leaflet formats.
These visualizations were originally meant to be presented at the end-of- class poster session for the FIMS and broader Western community in early April 2020. Due to the COVID-19 pandemic extraordinary self-isolation situation, the event was naturally cancelled. As the Instructor of the course, I secured the consent from the participating students and consolidated their graphics into an interactive "digital wall" format with the intention to give the community a chance to see the some results of the class' work, and for the students to share their ideas on informing the public on how to not fall prey to various kinds of "fakes", sticks, and swindles.
Contributing FIMS Graduate Students: Abbott, Lindsay; Anderson, Emily; Beaulieu, Katherine; Berry, Veronica; Brindley, Sloan; Chee, Mike; Dirshe, Sagal; Doede, Jennifer; French, Taylor; Gow, Emily; Hadley, Amy; Head, Rachel; Kelly, Dominique; Millar, Erin; Moffatt, Christine; Nacario, Dez; Nouwens, Nina; Pepin, Jessie; Rosales, Nelson; Soong, Allison; Stewart, Cheyenne; Stol, Jessica; Sutton, Erica; Vienneau, Victoria; Zhang, Jinman; and Zhao, Alys (Yijun)
Course Instructor: Victoria L. Rubin (vrubin@uwo.ca), Associate Professor, Faculty of Information & Media Studies (FIMS), Western University, London, Ontario, Canada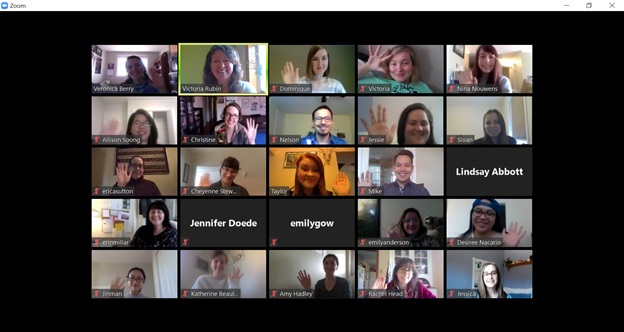 Credits: Stock Images are from https://unsplash.com/. Software used to create the digital wall is the Microsoft Sway.
Questions? Contact Prof. Rubin (vrubin@uwo.ca) or individual contributors.